About the California Anti-SLAPP Project
The California Anti-SLAPP Project (CASP) is a public interest law firm and policy organization dedicated to fighting Strategic Lawsuits Against Public Participation (SLAPPs) in California. Often these suits are filed in the form of claims of defamation, libel, slander, malicious prosecution and/or abuse of process, among others.
Also active in legislative advocacy, CASP led a statewide coalition to secure enactment of the California anti-SLAPP law, Code of Civil Procedure, section 425.16, in 1991 and 1992, as well as strengthening amendments in 1997 and 1999. CASP was also a co-sponsor of SB 789 (Kuehl) in 2002, which was designed to prevent corporate abuse of the anti-SLAPP law. The legislation was signed into law in 2003, creating new section 425.17 of the Code of Civil Procedure. CASP was also the sponsor of AB 1158 (Lieber) in 2005, which amended the anti-SLAPP law and created new section 425.18 of the Code of Civil Procedure, dealing with SLAPPbacks. CASP also co-sponsored AB 2433 (Krekorian) in 2008, which amended Code of Civil Procedure sections 1987.1 and 1987.2 to allow anonymous Internet speakers whose identity is sought by a subpoena in California, based on a lawsuit in another state, to challenge the subpoena and recover attorneys fees if they are successful.
Mark Goldowitz – Founder and Director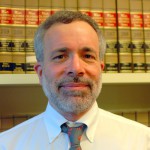 Mark Goldowitz has specialized in First Amendment and anti-SLAPP issues since 1993. Nine of the cases that he and his clients prevailed in are published appellate opinions, including the first opinion by the California Supreme Court arising from the anti-SLAPP law. He and his clients have prevailed in anti-SLAPP motions in 23 counties throughout California and in decisions by four of the six district courts of appeal.
His status as an expert in anti-SLAPP law has been recognized in four appellate opinions. He frequently consults about, and has written and lectured widely on, the California anti-SLAPP law. He is a 1972 graduate of Harvard Law School and a member of the California Bar.
Goldowitz is also founder, and President of the Board of Directors, of the Public Participation Project, which is leading the campaign for federal anti-SLAPP legislation.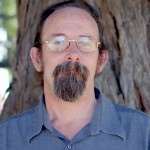 Paul Clifford – Contract Attorney
Paul Clifford graduated from Hastings College of the Law in 1984, and is a member of the California Bar.  Clifford has substantial trial court and appellate court experience with anti-SLAPP motions, and won one of the very first anti-SLAPP motions granted by the Marin County Superior Court. Clifford was senior attorney at CASP from 2003-2014, and prior to that was in private practice specializing in tenants rights law.

Print This Page
The information on this website is not, nor is it intended to be, legal advice. The information here is meant to provide general information to the public.