About the California Anti-SLAPP Project
The California Anti-SLAPP Project (CASP) is a public interest law firm and policy organization dedicated to fighting Strategic Lawsuits Against Public Participation (SLAPPs) in California. Often these suits are filed in the form of claims of defamation, libel, slander, malicious prosecution and/or abuse of process, among others. Our practice is devoted to defending our clients' First Amendment rights to participate in government and civic affairs, and protecting the right to speak freely about public issues and matters of public interest.
Also active in legislative advocacy, CASP led a statewide coalition to secure enactment of the California anti-SLAPP law, Code of Civil Procedure, section 425.16, in 1991 and 1992, as well as strengthening amendments in 1997 and 1999. CASP was also a co-sponsor of SB 789 (Kuehl) in 2002, which was designed to prevent corporate abuse of the anti-SLAPP law. The legislation was signed into law in 2003, creating new section 425.17 of the Code of Civil Procedure. CASP was also the sponsor of AB 1158 (Lieber) in 2005, which amended the anti-SLAPP law and created new section 425.18 of the Code of Civil Procedure, dealing with SLAPPbacks. CASP also co-sponsored AB 2433 (Krekorian) in 2008, which amended Code of Civil Procedure sections 1987.1 and 1987.2 to allow anonymous Internet speakers whose identity is sought by a subpoena in California, based on a lawsuit in another state, to challenge the subpoena and recover attorneys fees if they are successful.
Mark Goldowitz – Founder and Director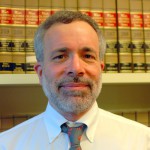 Mark Goldowitz has specialized in First Amendment and anti-SLAPP issues since 1993, and has written and lectured widely on the California anti-SLAPP law. He is a 1972 graduate of Harvard Law School and a member of the California Bar. Eight of the cases that Goldowitz prevailed in are published appellate opinions, including the first such opinion by the California Supreme Court. In addition, his status as an expert in anti-SLAPP law has been recognized in four appellate opinions.
Goldowitz is also founder, and President of the Board of Directors, of the Public Participation Project, which is leading the campaign for federal anti-SLAPP legislation.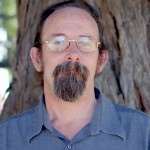 Paul Clifford – Attorney
Paul Clifford graduated from Hastings College of the Law in 1984, and is a member of the California Bar.  Clifford has substantial trial court and appellate court experience with anti-SLAPP motions, and won one of the very first anti-SLAPP motions granted by the Marin County Superior Court. Before joining CASP in 2003, Clifford was in private practice specializing in tenants rights law.
Geoff King – Attorney
A Bay Area native, Geoffrey King is a 2004 graduate of UC Berkeley (Phi Beta Kappa and with Highest Distinction) and a 2009 graduate of Stanford Law School. Geoff was formerly Staff Attorney with the Oakland-based First Amendment Project and an attorney with a boutique public interest firm in San Francisco.
Geoff is also a journalist and journalists' rights advocate. He has photographed protests and riots across the United States and in Britain since the first day of the Iraq War, and in 2005 he traveled to Bosnia to document the ongoing search for missing persons in the context of the tenth anniversary of the Srebrenica massacre. Geoff also protects the rights of journalists in his capacity as Co-Chair of the Northern California Society of Professional Journalists Freedom of Information Committee.
In addition to his work at CASP, Geoff teaches a course on civil liberties in the digital age, as well as a course on the intersection of media and social change, both at UC Berkeley.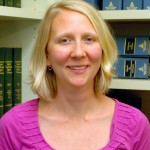 Lisa Fox-Mullen – Deputy Director
Prior to joining CASP in 2009, Lisa Fox-Mullen spent three years with the New York Civil Liberties Union, advocating before the state legislature.  Fox-Mullen completed her Master's in Public Policy at the UCLA School of Public Affairs in 2004 and has a background in international human rights.  She earned her undergraduate degree from Tufts University and is an AmeriCorps VISTA alumna.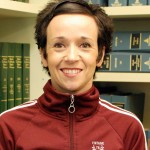 Stéphanie Meldgaard – Administrative Assistant/Legal Secretary
Stéphanie Meldgaard graduated from Sonoma State University where she received her bachelors degree in Global Studies with a concentration in international business. Stéphanie has nearly a decade of experience in the legal field. Prior to joining CASP in 2010, she worked as a litigation paralegal in an employment law firm in Walnut Creek.
Evan Mascagni – Attorney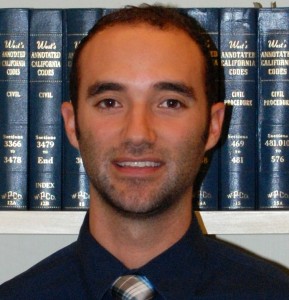 Evan Mascagni graduated, summa cum laude, from the University of the District of Columbia, David A. Clarke School of Law in 2011. While in law school, Mascagni was Editor-in-Chief of the UDC Law Review, was awarded the Women's Bar Association 2010 Founders Fellowship, and was awarded a Joseph L. Rauh, Jr. Equal Justice Works Fellowship in 2009, where he worked at the National Whistleblowers Center in Washington, DC. He passed the California bar exam and joined CASP in 2011.
Nikki Moore – Blogger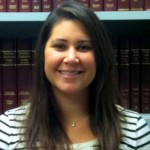 Nikki Moore graduated from UC Davis School of Law and passed the California bar exam in 2012. In law school, Moore was an Articles Editor of the UC Davis Law Review, and her Note was published in the journal. Moore is a journalist and advocate for free speech and public access issues. Before joining CASP as a blogger, she worked with the California Newspaper Publishers Association to support its interests in the state legislature, and advised newspaper staff on a variety of legal issues.
The information on this website is not, nor is it intended to be, legal advice. The information here is meant to provide general information to the public. We would be happy to consider your specific situation and the possibility of providing legal advice or assistance if you contact us directly.